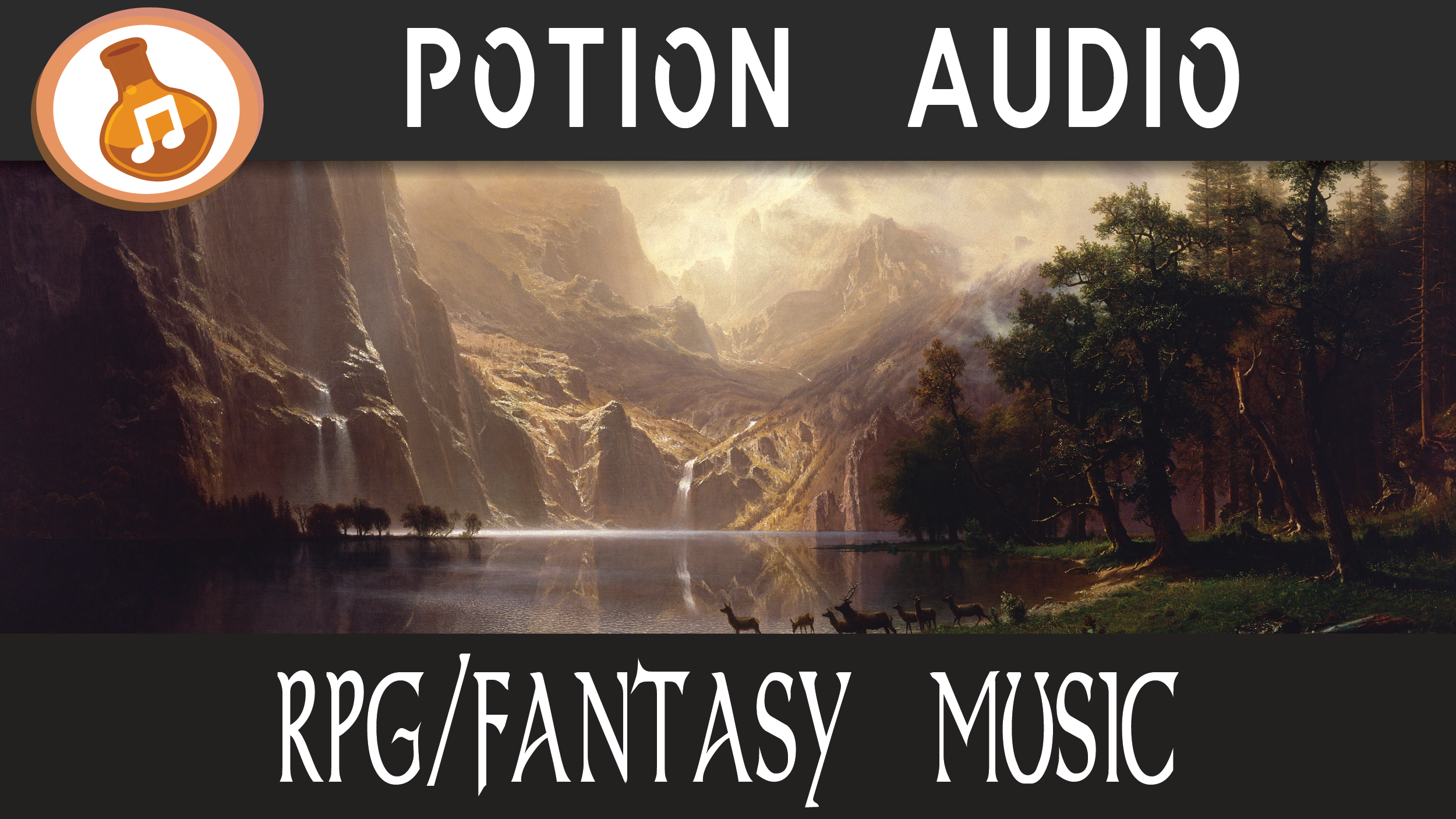 RPG/Fantasy Music Pack
A downloadable asset pack
Get this asset pack and 59 more for $518.93 USD
View bundle
RPG/Fantasy Music Pack
Add epicness and fantasy to your games with these 28 tracks ranging from full songs, loops and musical cues that will take the music of your game to new heights at a low price.
Soundcloud (listen to the 28 tracks)
- The songs on the pack can be used in various situations in the gameplay.
- This fantasy music tracks are perfect to set up the RPG/Fantasy atmosphere.
- Made with both orchestral and medieval instruments to give the RPG vibe.
- This pack can be complemented with RPG/Fantasy Music Pack Volume 2
- This pack can be complemented with JRPG Music Pack
______[What's inside the pack]______
[Music for trailers]

1. Trailer_1

2. Trailer_2

[Exploration Music]

3. Exploration_FriendlyLand

4. Exploration_MysticalPlace(loop1)

5. Exploration_MysticalPlace(loop2)

6. Exploration_Dark

7. Exploration_Mistery

8. Exploration_ForestOfMagic

9. Exploration_Cave 10. Exploration_Cave

[Locations Music]

11. Locations_Village(loop)

12. Locations_TavernSong

13. Locations_House(loop)

14. Locations_HappyVillage(loop)

15. Locations_CourtSong
[ Music]

16. Battle1_Normal

17. Battle2_Evil

18. Battle3_Slow
[Cues, small musics]

19. Cue_NostalgicStory

20. Cue_Solitude

21. Cue_Nature

22. Cue_Nature2

23. Cue_Anger
[Humorous music]

24. Humorous_Stealth(loop)

25. Humorous_Exploration(loop)
[Holy music]

26. Holy_Hymn(loop)

27. Holy_GregorianChant(loop)

28. Holy_Cathedral(loop

[Format]

All files are in:
WAV - Stereo 44.1 Khz, 16bit
OGG - Stereo 44.1 Khz, 16bit
[Use them again & again]
Use the music over and over, in any of your projects or productions, forever without any additional fees or royalties. Use the music in your game, in your trailer, in a Kickstarter campaign, wherever you need to, as much as you want to.
[Professional audio services]
For custom music, sound design, sound engineering or any other game audio services, please send a mail to: audioalchemiststore@gmail.com
Tags: epic, fantasy, rpg, orchestral, music, tavern, trailer, village, nature, anger, dark, battle, battle music, strings, percussion, holy, hymn, exploration, mystical, evil, RPG, loop, loops, cinematic, adventure, heroic, violin, powerful, flute, soundtrack, tavern music, fantasy music, rpg music, background music, action music, cinematic music, music loops, seamless loops, medieval fantasy, medieval

Purchase
Get this asset pack and 59 more for $518.93 USD
View bundle
In order to download this asset pack you must purchase it at or above the minimum price of $19.99 USD. You will get access to the following files:
RPG_Fantasy_Music_Pack.zip
452 MB
Comments
Log in with itch.io to leave a comment.
Music sounds amazing, I might need to create a church or so in my game with that music lol.